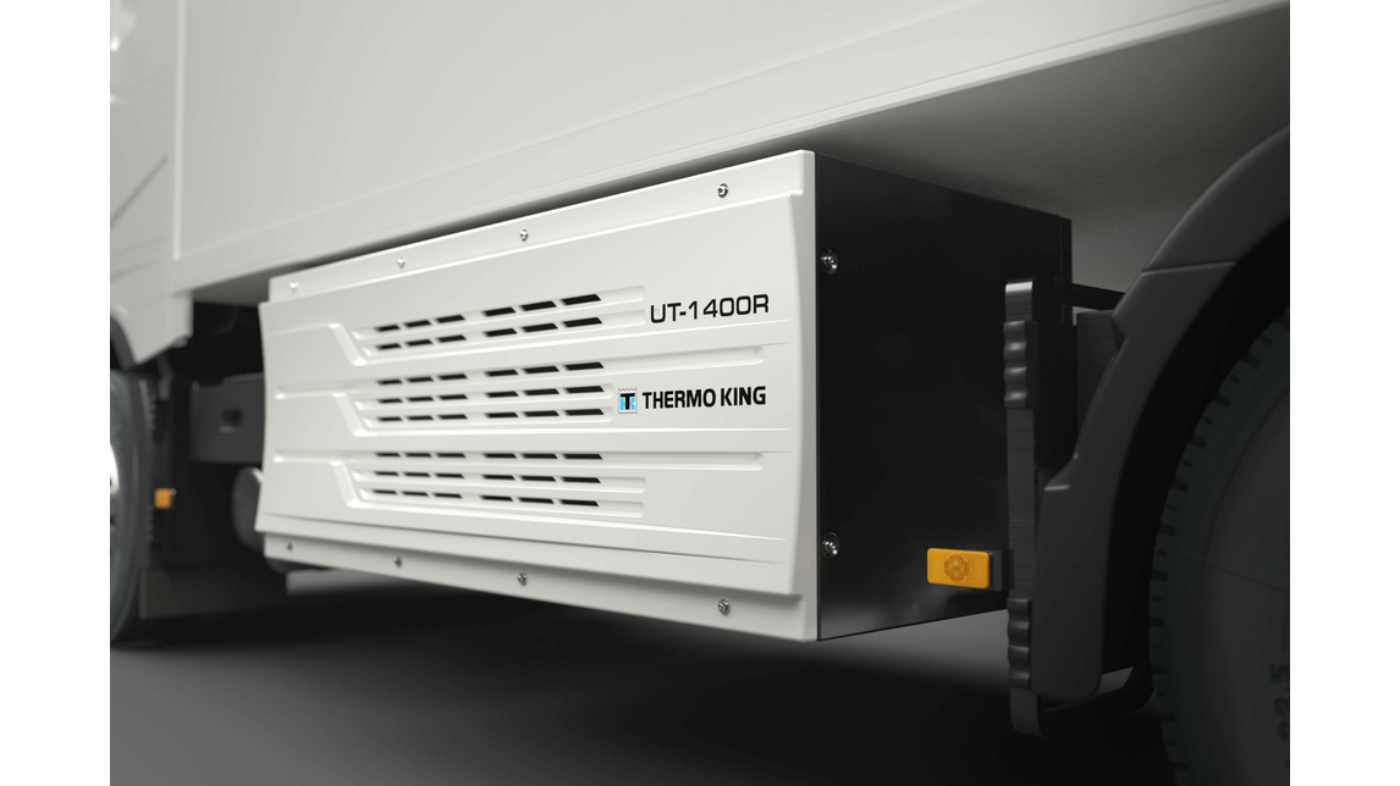 Thermo King Announces New UT-R Portfolio for Undermount Truck and Drawbar Trailer Applications
The new UT-R self-powered and hybrid undermount refrigeration systems for rigid trucks, drawbar trailers and highloaders deliver increased efficiency, lower noise and reduced total cost of ownership
The new UT-R self-powered and hybrid undermount refrigeration systems for rigid trucks, drawbar trailers and highloaders deliver increased efficiency, lower noise and reduced total cost of ownership
Thermo King® announced today and will feature at the IAA Transportation 2022 show the new UT-R undermount refrigeration systems.

The new UT-R portfolio includes single and multi-temperature refrigeration units for undermount applications on rigid trucks, drawbar trailers and highloaders. New design and applied technologies deliver increased efficiency, better reliability and durability, and significantly lower noise than the legacy range, meeting the needs of customers operating in inner-city, city-to-to-city, pharmaceutical and airport catering distributions.

Thermo King UT-R units are available as NRMM Stage V compliant diesel-powered systems, or in Hybrid version. The UT-R Hybrid can seamlessly switch between diesel and electric mode to reduce emissions and fuel consumption and increase flexibility of operations allowing the trucks to enter cities' low and ultra-low emission zones.

The new UT-R platform is based on a new compressor from Thermo King T-Series units contributing to highest cooling capacity in this market segment according to ATP standards (Accord Transport Perrisable), and lower TCO for customers. Featuring an Electronic Throttling Valve (ETV) as standard. The UT-R units operate with reduced engine speeds for optimized performance and lower noise.

The new UT-R units are 3dB(A) quieter than the incumbent range. In real life, this difference means that the noise perception of two new UT-R units operating side-by-side equals the noise generated by a single predecessor unit.

The new design also facilitates better access to serviceable components and contributes to extended maintenance intervals. Combined with the increased reliability, this translates into up to 40% lower service costs for the transporters when compared to the legacy units.

The new UT-R units are also smaller compared to the predecessor range, with width reduced by 200 mm. The weight of the unit is also even 40kg lower.