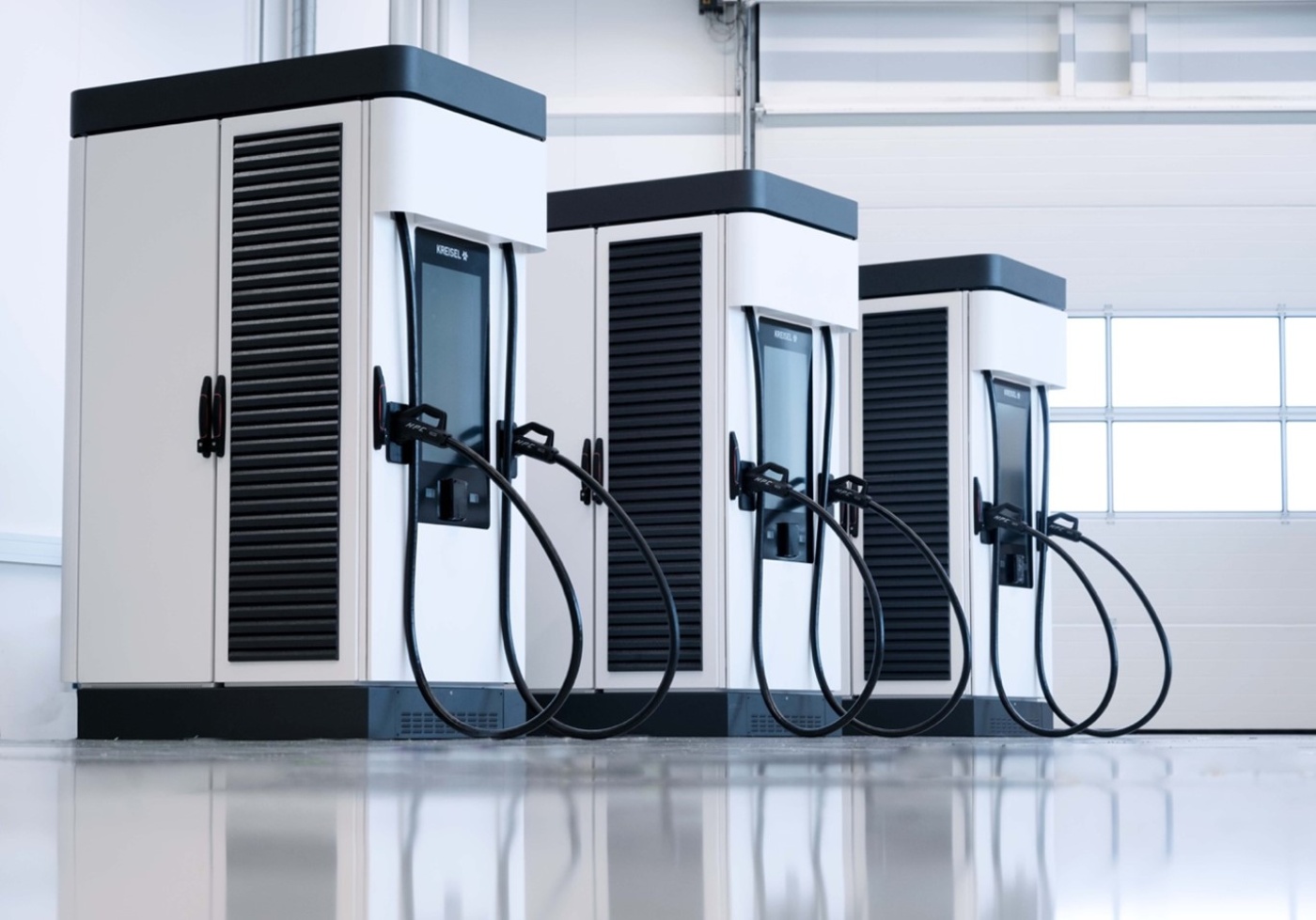 News
Interview Kreisel Electric
Image: KREISEL Electric
Image: KREISEL Electric
Kreisel Electric provides its customers with state-of-the-art battery technology solutions for a wide range of mobile and stationary applications. Their patented immersion cooling architecture enables unsurpassed lifetime, superior safety, and ultimate performance.
Conversation partner: Markus Kreisel, Managing Director Kreisel Electric
What does Kreisel Electric stand for and what should every trade fair visitor definitely know about the company?
The battery solution is based on a modular design, made to fit in a wide field of applications. Our Technology is designed for high flexibility regarding application, energy densities and power. For new applications (PHEV, BEV, mild), different module and stack variants can be generated flexibly and easily by new configurations.
The same technology can be found in our e-Rally Car (RE-X1) enabling ultimate performance, in our high-power charging infrastructure securing unsurpassed lifetime and in many electric boats providing superior safety. Our battery technology has been proven in many different fields of application and thus incorporates all relevant aspects for an application in the commercial and Off Highway field.
What is the company's most important project for 2022/23?
Since e-mobility passed the point of no return and got momentum 2020, the global demand for our traction battery solutions and high-power chargers within the market reached a new all-time high. Therefore, our major project is to serve what the existing market is demanding – more traction battery solutions and high-power chargers. The year 2022/23 stands for scaling-up production capacities up-to several GWh is key to support our clients in their electrified journey.
The newly designed IAA TRANSPORTATION is a platform and meeting place for transport and logistics companies from all over the world. What makes the trade show so appealing to you?
The IAA TRANSPORTATION not only is one of the largest conference formats in mobility industry but also represents a driving force when it comes to sustainability of future global transport. That vision perfectly aligns with our goals. Furthermore, being surrounded by like-minded people who are ready to shape the future of transportation as well as exchanging Ideas with professionals in other industries makes the event special and interesting.
What can visitors to your stand particularly look forward to?
At our booth we will show our Chimero, a High-Power Charging solution with an integrated energy storage system designed for all grid connection scenarios. With our CHIMERO HPC&EES we provide a Plug & Play solution with easy PV integration and direct payment options for a fast ROI through low annual cost.
However, our battery technology not only secures lifetime in our High Power Charger but also in commercial vehicles. Therefore, we also represent an example of how our battery technology works for the commercial sector or more specifically last mile vehicles.
The coming years will be dominated by transformation. Where will the transport and logistics industry be in 2030 - and what milestones do you want to have achieved by then?
We see two main dimensions affecting the outlook for 2030: Firstly, if you look at the current global challenges such as geopolitical changes, pandemics, shortages and war, one critical point often shows up – how to ensure a resilient supply chain and how to cope with an increased need for transportation. As part of international business, we can already see that global players consider a regionalization strategy instead of globalization. Being successful in these markets requires flexibility, speed, and the right product portfolio which fits the market circumstances. New players going to enter the market and challenge well-established companies with new approaches. Companies that cannot make the transformation fast enough will face major challenges. The industry landscape and business we are used to know will be massively changed.
The second dimension relies on the socio-economic mindset shift. Millennials and the upcoming generations have different needs which have to be addressed to gain market share. It is all about mobility services, affordability, availability and safety. Since we are not coping with one disruptive technology but rather with several in various disciplines companies need to adjust the way how business is been done. While in the past OEMs and suppliers focused mainly on one specific core area things have changed and will change in repetitive short cycles in the future. It becomes much more customer-centric and holistic. Each technology discipline of its own is highly cost intense, very broad, and highly specific in its required core capabilities. Therefore, strategic partnerships are required to offer the market what they need - holistic ecosystems. Thus, the trend will be more collaborative in a consolidated supplier and OEM market.
Kreisel aims to establish a global presence and will extend its offering of an ecosystem within electromobility and services together with its strategic partners to maximize customer value.