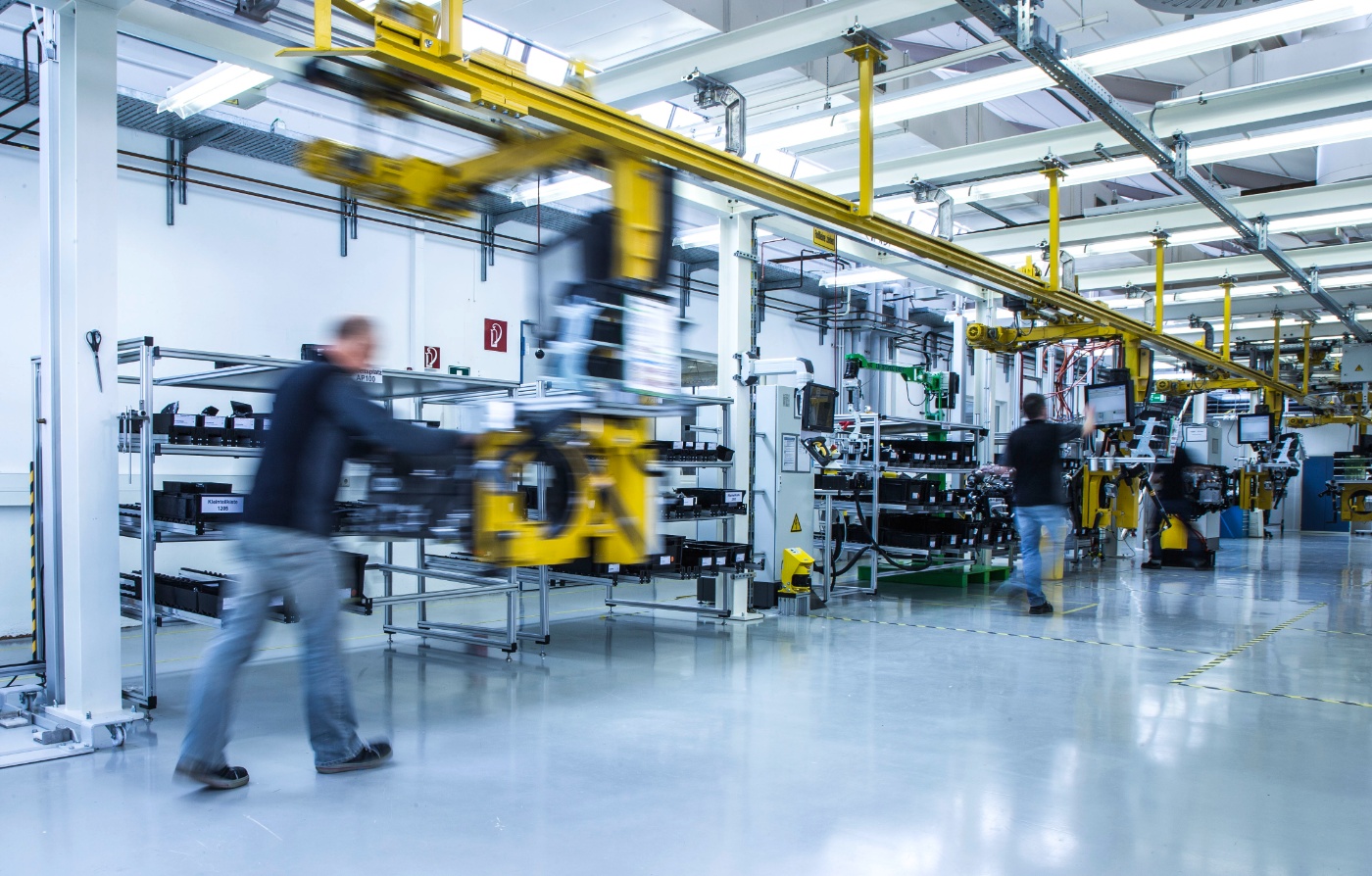 News
Highlights of the IAA TRANSPORTATION 2022: Suppliers
Photo: cellcentric
Photo: cellcentric
Suppliers with advanced solutions
Automation, digitization, electrification: three key words that pose considerable challenges for manufacturers of commercial vehicles. The costs and effort that go into development are immense. But these also open up many doors for suppliers so that they can support their customers with technological innovations, thereby making development easier for them. The wide range of suppliers who are making advancements toward more efficient and sustainable transport and logistics solutions will be present at IAA TRANSPORTATION. Below is a selection in alphabetical order.
Service life check for electric bus batteries
ACCURE Battery Intelligence offers solutions for improving the stability and service life of electric bus batteries. With the "Battery Lifetime" monitoring system, the company has developed a tool that can extent batteries' service life. The system accesses the battery system's data, which are continuously generated and uploaded to a cloud. Artificial intelligence is then used to evaluate the batteries' operating data. This can predict risks, optimize operation, and extend the batteries' service life.
Berliner BVG tests ACCURE's monitoring solution. Photo: ACCURE
More safety with thermal sensors
ADASKY, the leading developer and manufacturer of smart thermal sensor technology, will be at IAA TRANSPORTATION to present a thermal imaging camera that detects objects up to nearly 1000 feet away, and classifies living beings from over 650 feet away in all light conditions. The smart, high-resolution, long-wave infrared (LWIR) thermal imaging camera was developed for vehicle safety and perception systems in order to improve driver assistants and facilitate every stage of automation. Unlike a normal TV camera, ADASKY's thermal sensor system registers heat signatures and reliably detects objects even in poor lighting or chaotic situations.
ADASKY's thermal sensor system detects objects even in bad lighting. Photo: ADASKY
World premiere of new fuel cell motor
Canadian fuel cell provider Ballard Power Systems is presenting its new FCmove™ concept motor at IAA TRANSPORTATION. This module was specially designed for heavy trucks. With this, Ballard hopes to get a foothold in the heavy-duty transport sector, which is otherwise difficult to get into. The new fuel cell motor is also integrated in Quantron's 44-ton fuel cell truck.
Fuel cell motor concept FCmove™-XD. Photo: Ballard Power Systems
Innovative Battery with high energy density for more coverage
As the world's leading provider of energy innovation technology, Chinese battery manufacturer CATL (Contemporary Amperex Technology Co. Limited) is presenting a new type of battery with an extremely high energy density. With its integrated structural design, the CTP technology (cell-to-pack) significantly improves integration efficiency up to about 91%. The system energy density increases up to 160 Wh/kg. In addition, the systems can be flexibly configured to cover a wide range of voltage and energy scenarios. The batteries meet the eight-year warranty requirements, or 500,000 miles (at 80% SOH or more).
CATL hopes to replace stationary and mobile energy systems – which are dominated by brown energy – with highly efficient energy systems like advanced batteries and renewable energy like wind, solar, and water. Photo: CATL
Heavy-duty fuel cells for a CO2-neutral future
cellcentric develops, produces, and markets fuel cell systems for use in heavy commercial vehicles and other applications. It is a joint venture of Daimler Truck and the Volvo Group, founded in 2021. The company draws on its predecessors' expertise and wealth of experience from decades of developing fuel cells. cellcentric aims to become a world leader in fuel cells, and thereby make its contribution to climate-neutral, sustainable transport by the year 2050. At IAA TRANSPORTATION, cellcentric will present its latest innovations on the road to serial production of fuel cells.
cellentric produces fuel cells for commercial vehicles. Photo: cellcentric
Fit for the future
Visitors to the outdoor area R53 at IAA TRANSPORTATION can witness Continental's latest self-driving developments, as well as the AI-based detection of available storage space and the digital key for trucks. At stand C29 in Hall 12, a close-to-production tire concept for urban delivery transports and electric city buses will also celebrate its premiere. After all, tires have to adapt to the changing requirements of electric cars, too. They have to facilitate especially good roll resistance and low sound emissions. Continental will also be debuting a new type of long-distance tire that saves on fuel: EfficientPro Gen3+. As an exclusive partner of Trailer Dynamics, Continental will be presenting a prototype for electric trailer axles as well.
Continental's tire development meets current requirements for cargo transport. Photo: Continental
Insight into battery behavior
InnovationLab has developed a method for recording the temperature and pressure data of individual battery cells. The Heidelberg-based company used printed, paper-thin sensors that are inserted between the individual battery cells. The information acquired in this manner provides valuable insight into the battery's condition and output. It also helps R&D teams improve their battery designs (cell-to-pack design) and battery monitoring solutions, including extending the coverage of electric cars. According to InnovationLab, this system makes it possible to extend battery life by up to 40 percent (for example, because overcharging is prevented).
Paper-thin, printed sensors provide valuable information on battery status. Photo: InnovationLab
New assistance system for semi-trailer coupling
At this year's IAA TRANSPORTATION, JOST is presenting the King Pin Finder – a camera integrated into the semi-trailer coupling. It displays the picture of the articulate coupling on a dashboard in the cab, thereby helping the driver. With the JOST King Pin Finder, the driver can find the ideal semi-trailer seat and align the trailer to the optimal position. This prevents accidents and damage to the semi-trailer coupling, kingpin, and trailer. The King Pin Finder, combined with the JOST sensor system, makes for the ideal safety package.
Jost's new assistance system, the King Pin Finder, promises more safety. Photo: Jost
Retrofitting combustion to hydrogen engines
KEYOU is debuting its 18-ton truck and a 12-meter city bus with hydrogen engine, both based on an existing diesel engine platform, at IAA TRANSPORTATION. According to the company, this retrofitting required only minor adjustments to the diesel engine. This will let fleet managers operate their vehicles with zero emissions and without having to make considerable investments in new electric or fuel cell vehicles. The Munich-based start-up KEYOU's retrofitting solution aims to bridge the gap between zero emissions and profitability, as the company's hydrogen-powered vehicles are on par with conventional diesel trucks when it comes to coverage, robustness, fueling time, and everyday usability.
World debut: KEYOU presents hydrogen engine retrofitting for buses and trucks. Photo: KEYOU
Fiber-reinforced plastic with UV resistance
With LAMILUX Sunsation®, Europe's leading manufacturer of fiber-reinforced plastics will present its UV-resistant GRP coating. Thanks to new gel coating technology, the surface remains intact even after years of sun exposure. Even though it just appeared on the market, this technology already won the German Innovation Award. Artificial weathering tests in accordance with DIN EN ISO 4892-2 have shown that LAMILUX Sunsation® is fully durable. This means less care is required, and the surface retains its shine.
The new GRP coating boasts high UV resistance. Photo: Lamilux
Multi-level interior filtration systems
MANN+HUMMEL is presenting its latest solutions for cleaner mobility. Multi-level interior filtration systems from MANN+HUMMEL with HEPA filter elements protect passengers against ultra-fine particles. Smart systems with sensors for determining air quality in and around the vehicle also ensure better air quality inside the car, while using less energy.
Mobility solutions from Michelin
The brand behind the famous Michelin Man is presenting a number of products at IAA TRANSPORTATION, including the new MICHELIN X® MULTITM EnergyTM tires for short- and long-distance transport. According to Michelin, the tires saved up to 1.1 liters of fuel per 62 miles. The roll resistance-optimized tires are also designed for high mileage.
MICHELIN Connected Fleet is also debuting for the German market. This new brand combines the MICHELIN Group's data-based fleet management solutions. MICHELIN Connected Fleet is also presenting a new range of interconnected solutions for shipping agents, fleet operators, and van fleets – such as a complete, real-time overview of the use of tractors and trailers. This lets users optimize the workload of their fleets and increase traffic safety through feedback on driving behavior. According to Michelin, information on vehicle wear and fuel consumption also help reduce operating costs.
MICHELIN Connected Fleet launches in Germany. Photo: MICHELIN
Individual electrification solutions for diesel trucks
German company pepper specializes in retrofitting combustion engines into electric power for trucks. The main highlight at IAA TRANSPORTATION will be a modular engine system for individual electrification of commercial vehicles, with emphasis on pepper's Vehicle Control Unit (VCU) – a system software architecture for reliably controlling the entire vehicle. According to pepper, the company also provides electrification kits for all major buses, trucks, uses vehicles, and commercial vehicles on the market. At IAA TRANSPORTATION, pepper will demonstrate its system in a Mercedes-Benz Actros MP3 and a Citaro C1, also from Mercedes-Benz.
Bus and truck, equipped with pepper's electrification kit. Photo: pepper
New wheels for trucks and trailers
SPEEDLINE TRUCK will be presenting three tire innovations at IAA TRANSPORTATION. The truck wheel brand, a member of the Swiss RONAL GROUP, has expanded its range of light metal wheels for mega-trailers and small trailers, with special emphasis on load capacity. With these new wheels, the users of mega-trailers and small trailers will get all the benefits of light metal wheels, such as a lighter weight while still retaining a high payload for greater load capacity. All wheels are available with ABE and the original SPEEDLINE TRUCK valves with special corrosion protection.
Light metal wheels for more loading with heavy payloads. Photo: Ronal
Power from the trailer axle
With the SAF TRAKr, axle and frame specialist SAF-HOLLAND shows how useful it is to utilize a tractor trailer's kinetic energy to generate power. Instead of just heating the brakes when going downhill, the recuperation axle SAF TRAKr generates valuable power to operating the cooling unit, silo, push floor, or hydraulic lift. An electric forklift can also be charged with the converted kinetic energy. This efficient means of energy generation works with all conventional trailers, as the SAF TRAKr takes up just as much space as standard axles. Retrofitting is also possible.
Swiss dairy producer Emmi makes use of smart energy consumption for its trailers with the SAF TRAKr. Photo: SAF
Smart solar solutions for commercial vehicles
This will be Sono Motors' first time at IAA TRANSPORTATION. The Munich-based solar mobility OEM is highlighting its Solar Bus Kit, a solution that can be used to retrofit diesel buses. It helps reduce CO2 emissions and save on fuel, and was first introduced in July 2022. Sono Motors and its partners – including CHEREAU – can be found in Hall 27 and the adjacent outdoor area. Sono Motors and French premium cooling trailer manufacturer CHEREAU worked together to create a solar-powered cooling trailer.
Cables instead of a mechanical steering connection
Steer-by-wire systems are key to self-driving vehicles, but they also have many other advantages over conventional steering systems. For example, engineers have more freedom with their design, and they are safer because steering is aided by various assistance systems. Mobil Elektronik is the world's market leader in electronic steering systems, and meets the highest safety standard ASIL D.
Steer-by-Wire System from Mobil Elektronik. Photo: Mobil Elektronik
Solutions for the mobility shift
Heidenheim-based technology company Voith is presenting new concepts for heavy commercial vehicles and buses at this year's IAA TRANSPORTATION. The Voith Electrical Drive System (VEDS-HD+) supports battery systems from a wide range of manufacturers and is also compatible with powertrains of electric cars with fuel cells. According to Voith, VEDS doesn't require any additional space in chassis used for combustions engines, due to its compact design. Existing fleets with conventional diesel, hybrid, and gas engines can also easily be retrofitted. The hydrogen system is primarily designed for heavy commercial vehicles, construction vehicles, and similar applications in which battery-powered and similar concepts are not as economically or technically suitable.
The Voith Electrical Drive System supports a wide range of battery systems. Photo: Voith
World debut of a new electrical powertrain
This Friedrichshafen-based company is presenting the CeTrax 2, an integrated, modular, electric powertrain for heavy commercial vehicles. According to ZF, the new system combines a favorable power-to-weight ratio and highly integrated, compact design that facilitates high continuous output of 360 kW and improved efficiency with load switching.
But ZF is also active in software development. With SCALAR, the company offers a new digital platform for commercial vehicle fleets that facilitates efficient transport-as-a-service (TaaS). This is a fully automated, AI-based planning, routing, and dispatch solution. ZF SCALAR combines and connects technology in commercial vehicles and logistics systems from third-party providers with artificial intelligence. This allows fleet operators to increase operating efficiency, sustainability, planning security, and passenger and cargo security, says ZF.
ZF SCALAR: fully automated and AI-based software platform for fleet operators. Photo: ZF